Local Southampton Piano Tuners
If your piano is sounding out of tune then it can severely affect the quality of your playing as well as being quite off-putting for potential listeners. Every once in a while, it is important you book an expert piano tuner to tune your instrument. Finding the right piano tuner can be challenging, which is why we thought it would be helpful to recommend a few in Southampton, Hampshire and surrounding areas.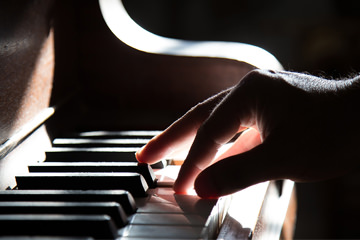 Paul Kibble
Piano Tuner with over 40 years of experience
Paul owns Triangle Pianos and has been tuning pianos for over 40 years. He offers a reliable, friendly service and is able to carry out a range of piano tuning services including full reconditioning, a service, or just a simple tuning. He is well known in the Southampton area, and also covers the surrounding Solent areas including: Fareham, Gosport, Alresford, Winchester, Romsey, Wellow, Lyndhurst and anywhere in between! His clients include lots of local piano teachers, Taunton's College, The Point Theatre Eastleigh and the University of Southampton.
To book a tuning or discuss repairs to your piano, contact him by telephone on:
Telephone: 023 8063 8653
Mike Saunders
Mike is a piano tuner with many years experience and particularly well known for providing an honest, professional and reliable service. He is a classically trained pianist and offers a series of piano tuning services.
To book a tuning or discuss repairs to your piano, contact him by telephone on:
Telephone: 01929 761188 or 07789 382 057
Email: info@HampshirePianoTuner.co.uk
Roberts Pianos
Family business for four generations, starting in 1919.
Piano Removals: 07789898683
For all other piano services including tuning, sales and restoration), please call: 01865 240634
Get in Touch
For any further help or advice regarding piano tuning in Southampton, please don't hesitate to get in touch with us. Our Music Maestros will be happy to help and advise you.