Book Live Online Music Lessons Today
Music Maestros can offer online music lessons and e-learning to people of all ages and abilities. As we spend more time indoors this year, there's never been a better time to learn a new skill that will last you for a lifetime.
We offer lessons in a variety of instruments, including piano, guitar, violin and even vocals. Not only that, but we have advanced teachers for all of these, meaning you can learn from maestros who can educate at any level.
Today, we're offering an exclusive e-learning opportunity with online music lessons. That way, you can either pick up a new instrument or enhance your skills. We're flexible when it comes to our music lessons too, so you can schedule them with us to work around you.
Also, you can take part in group sessions, and get live feedback on your playing! That's why Music Maestros is the ideal choice if you want to learn a new skill in the coming weeks.
Features & Benefits
Technically Advanced Teachers
Our technically advanced teachers can give you online music lessons with a difference. You'll be learning from experts that can provide you with new skills and techniques that change the way you play.
Convenient Remote Learning
We can provide convenient remote music learning. Contact us today, and you can agree a time for a video lesson you can enjoy in your own home. Because of this, you can make music in complete comfort.
Flexible Lesson Times
Our online music lessons are flexible too. As a result, you won't have to worry about being too busy to play. You can always contact us to change the time, so you can change your plans when you need to.
Group Session Availability
You don't have to learn a new instrument on your own, too. We offer group lessons at Music Maestros, meaning you can learn from others as well as your teachers, and become part of a brand-new network.
Top Tips and Live Feedback
You'll get live tips and feedback as you play, too. You'll be able to learn while playing and get advice as you do it. That means you can see how much your technique is improving with every single lesson.
Online Music Lessons for All Kinds Of Instruments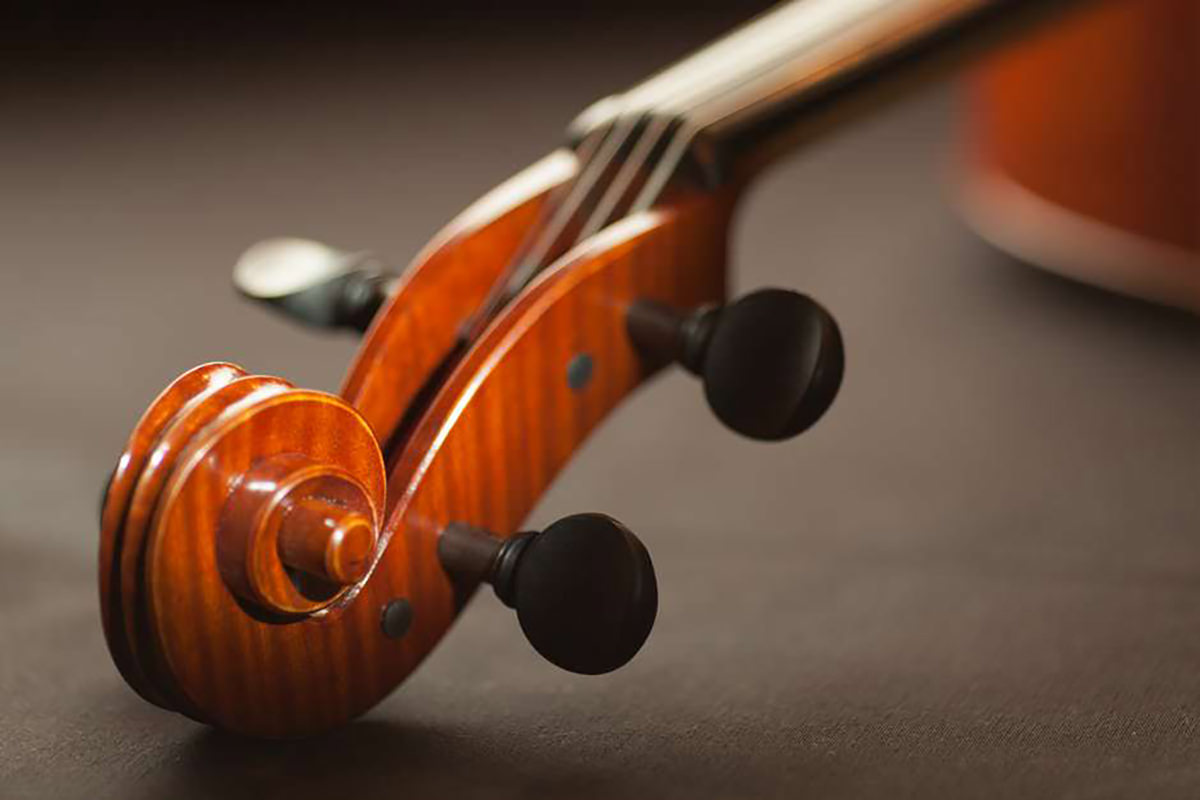 Violin
You can get online music lessons in violin with Music Maestros. Violin is one of the most graceful, elegant instruments you could play, and you can learn remotely and at your own pace with us. Our technically advanced teachers have the know-how to teach violin at any level. That way, we can help experienced players prepare for recitals and auditions, and we can help new players discover an incredible instrument.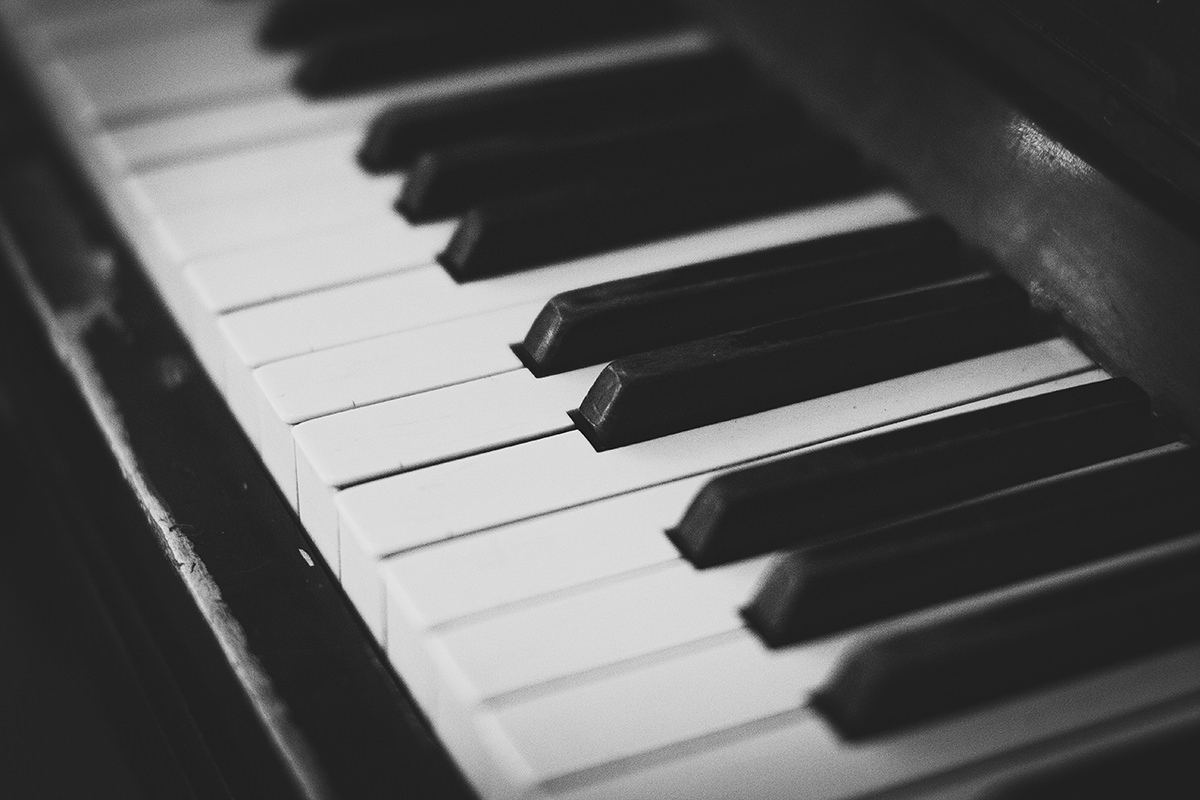 Piano
Pick up piano today with Music Maestros! Our online music lessons give you the key skills you need to play the keys perfectly. You can earn at any level with one-on-one private tuition that our teachers will tailor to your skillset. Because of this, you can learn according to how you'd like to play, as our teaching team can teach classical and pop players alike. Contact us today for online piano tuition that strikes a chord.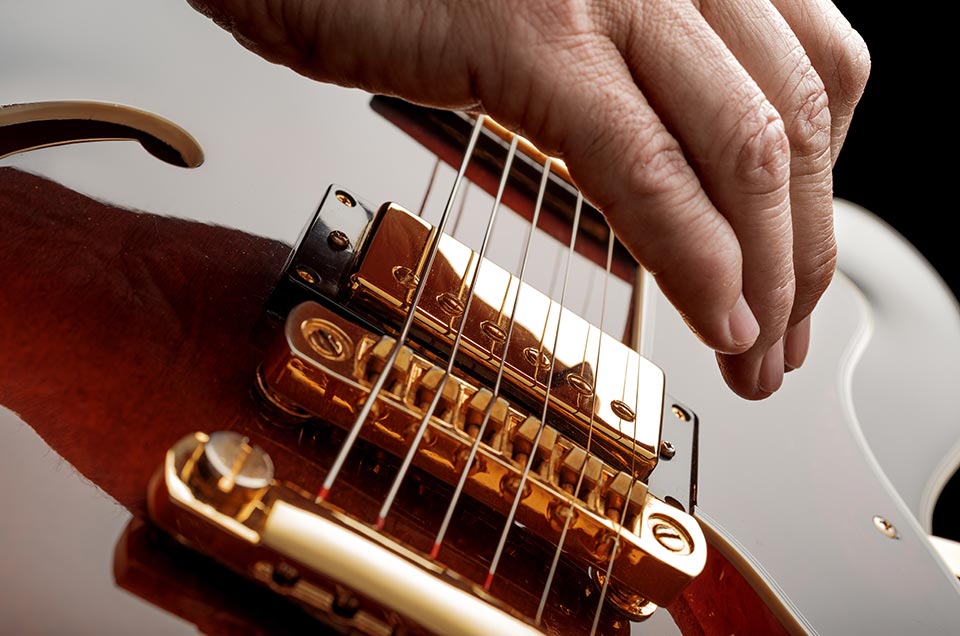 Guitar
Our online music lessons for guitar are fun, fantastic and flexible too. As a result, you won't have to sacrifice your busy schedule, and you can learn at your own pace and at times that suit you. Also, with our online video teaching, you won't have to leave your home to discover new skills. Instead, you can learn them remotely with dedicated, one-to-one tuition, and also do it with your current setup if you're an experienced player as well.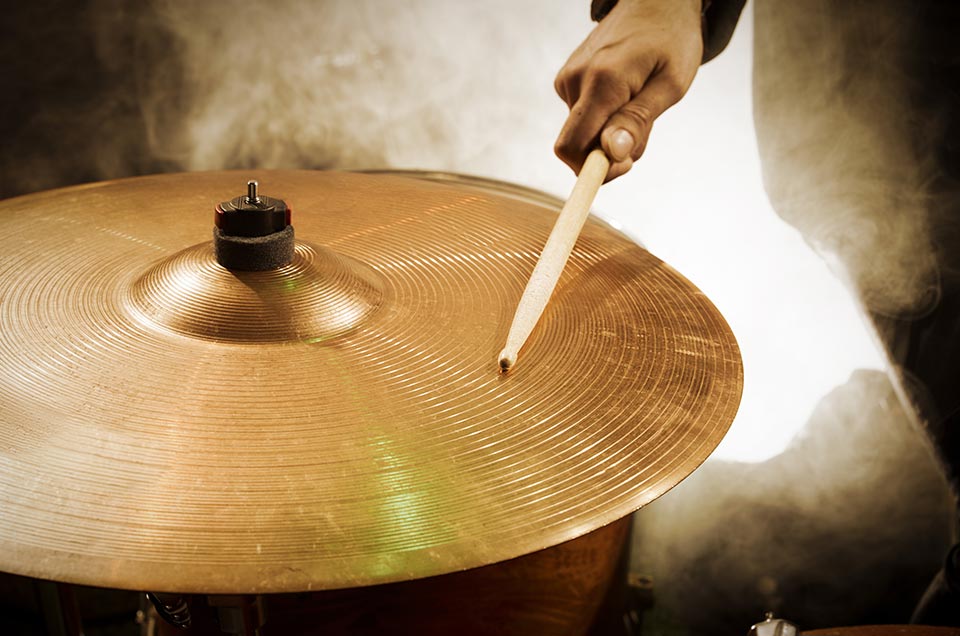 Drums
Fill your home with noise and improve your drumming with Music Maestros! We'll be able to teach you brand-new ways to play your kit, no matter your skill level. Our teaching team is technically advanced and proficient, and you'll be able to get tips and tricks from them as you play. With our online music lessons, you can drum to your heart's content, and find your rhythm with our flexible scheduling.
Singing
Singing is as beautiful an instrument as any other. If you want to improve your vocals and draw birds to your window in the morning, then we'll teach you how. Whether it's breathing techniques, new warm-up exercises, or finding where your voice is comfortable, we'll help you find your voice. Also, we offer group sessions in singing, meaning you can learn vocals with other singers in perfect harmony.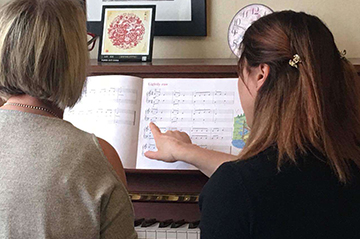 Theory
We offer online music theory lessons, too. So, if you have a theory exam coming up or you want to enhance your understanding, we can help. You can access our lessons from your own home, and you can learn the theory you need to improve your playing or pass any tests. Our private, flexible teaching style puts you first, meaning we'll teach you theory clearly and concisely, and at a high level as well.
The teachers at Music Meastros are so patient! I've been going there for two months and have already learned so much. Definitely worth the cost.
Susanne
Violin - Southampton
Me and my son have been taking drum lessons together, Toby is an extremely talented drummer and has taught us both so much.
Michael
Drums - Southampton
Before my son starts the lesson he is made to feel comfortable sitting at the piano. The whole approach to teaching is relaxed and comfortable. This is excellent for him, as he is autistic.
Oliver's teaching is inspired and engaging. When my son is playing the piano, at times he also sings along, which helps him learn the speed of the piece. We have a good rapport, they clearly explain what they are doing and why.
The teaching is thorough and I feel my son's understanding each new piece. Oliver helps him, with patience and understanding. He does not rush his learning, which is good. His practice at home is coming on well.
I am so very happy with Music Maestros! I will recommend it to everyone I know!❤️
Arthur
Piano - Southampton
My 16 year old son took weekly piano lessons as a complete beginner. I found the initial process really helpful and informative, providing me with lots of information and advice and best options of lessons, costs and flexibility for booking and making payments. My son felt really encouraged and welcomed for each lesson and received lots of guidance and recommendations for home practice, progression and materials. Fantastic friendly service and tutors, highly recommended!
Gemma
Piano - Southampton
I took many lessons with Music Maestros and enjoyed them immensely. The teachers are professional yet relaxed and extremely knowledgeable. They are very flexible when it comes to finding a time that suits their students, as well as punctual and reliable. Would definitely recommend.
Monica
Piano - Southampton
Very good teachers. My children enjoy their music lessons and have learned a lot.
Ali
Piano - Southampton
I took weekly piano lessons as a completed beginner. And I got a really helpful process.
Xi Ding
Piano - Chandler's Ford
Very nice school with friendly and experienced music teachers. Good value.
Louise
Violin - Eastleigh
I enjoy my lessons. Teachers are very nice and fun.
Kris
Bitterne - Guitar
Great music teachers. Patient, knowledgeable and friendly. Would definitely recommend.
Harvey
Drums - Sholing
Brilliant teachers, fantastic prices. Can't complain at all, highly recommended.
Oscar
Drums - Portswood
Extremely good teachers and thoroughly fun and informative lessons. I've learned a lot in such a short space of time!
Martin
Piano - Shirley
Fantastic teachers, really enjoyable lessons and great music school!
Jo
Piano - Hedge End
Book Online Lessons
Schedule online music lessons today with Music Maestros, and learn a new skill from home.