Oxana Dodon Biography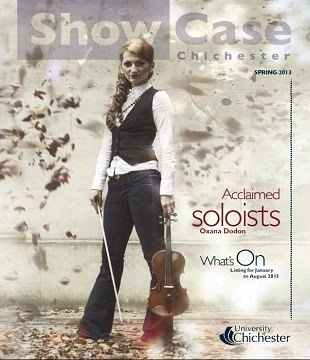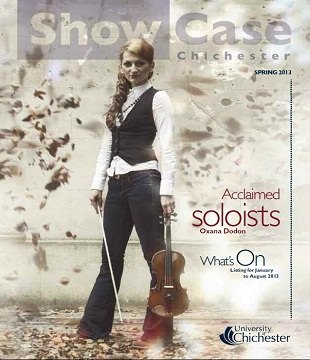 Oxana's passion for music started when she was just 5 years old and began studying violin at the prestigious Musical Lyceum "Ciprian Porumbescu" in the Republic of Moldova. She graduated with a distinction for a Licentiate Diploma in Higher Education Music from the Academy of Music, Theatre and Fine Arts, "Gavriil Musicescu" in Chisinau. She has participated in many Master classes with famous Violinists such as Charles Sewart (former member of Chilingirian Quartet) and Sandor Devich (former member of Bartok Quartet), violist Jerry Horner (former member of Fine Arts Quartet) and Cellist Laszlo Mezo (member of Bartok Quartet).
She has had master classes with Sofia Propiscian (Nijni Novgorod), Emilian Dascal (international soloist), Laura Samuel (former member of Belcea Quartet) and Eduard Grach (Moscow). She was awarded a place in a prestigious project organized by the Romanian Cultural Institute in Bucharest to take part in frequent master classes for professional string quartets with the world renowned "Belcea Quartet" (London). After graduating, Oxana worked in the National Opera and Ballet Orchestra for three years and joined the National Drama Theatre Chamber Orchestra "Mihai Eminescu" as well as the National Chamber Orchestra "Sala Cu Orga" which helped her gather valuable professional experience.
Oxana has performed all over the world, including countries such as USA, Holland, Italy, Switzerland, Austria, Romania, Poland and the UK. She has recorded at the legendary Abbey Road Studios on several occasions and in May 2012, she played at St Paul's Cathedral in front of Prince Charles amongst other distinguished guests. She completed her Masters Degree in Music Advanced Performance with Distinction at the University of Chichester in 2013, having been awarded a full postgraduate scholarship. She is now the leader of the University of Chichester's Chamber and Symphony Orchestra as well as having various soloist opportunities.
Oxana provides private violin tuition and piano lessons to individuals of mixed ages and abilities. She is currently a Guest Lecturer at the University of Chichester providing private tuition, sectionals and delivering workshops to young talented students and enthusiastic musicians. For more information regarding Oxana, please visit her website by click this link: www.oxanadodon.com