Why Choose Us?
The difference with Music Maestros is simple; all of our music teachers are technically advanced professionals with extensive expertise. Our many years of teaching experience provides you with the very best value for money.
Our Music Lessons
Piano, Violin, Viola, Guitar, Drums, Singing, Trumpet, Clarinet, Flute, Cello, Double Bass & Music Theory
Expert Music Teachers
Our technically advanced Music Maestros teach a wide range of instruments for all levels including violin, viola and piano. Whether you are looking to play for fun, improve your technique or prepare for an exam or audition, our highly talented music professionals can help you achieve your goals. We have specifically designed tailored lesson plans to ensure superb results and offer flexible lesson times throughout the week to conveniently fit in with your schedule. Get in touch with us and book your first music lesson.
Latest Student Reviews
Very good school for all ages to learn a variety of instruments! My daughter (8 years old) is learning piano and violin and she is very happy with both her teachers! Although currently her lessons are on-line (due to covid-19) she keeps on as she did with face to face lessons and she still learns and enjoys her music a lot! I would highly recomend this school for both on-line and face to face lessons!
Alexandra
Piano - Southampton
My son, age 9, is learning viola with Natalya. When the lockdown was introduced, we decided to continue with on-line lessons and have no regrets. Natalya is an amazing teacher and my son is continuing to make progress. I definitely recommend Music Maestros! Whether face to face or on-line learning the school delivers!
Joanna
Viola - Southampton
The teachers at Music Meastros are so patient! I've been going there for two months and have already learned so much. Definitely worth the cost.
Susanne
Violin - Southampton
Me and my son have been taking drum lessons together, Toby is an extremely talented drummer and has taught us both so much.
Michael
Drums - Southampton
Before my son starts the lesson he is made to feel comfortable sitting at the piano. The whole approach to teaching is relaxed and comfortable. This is excellent for him, as he is autistic.
Oliver's teaching is inspired and engaging. When my son is playing the piano, at times he also sings along, which helps him learn the speed of the piece. We have a good rapport, they clearly explain what they are doing and why.
The teaching is thorough and I feel my son's understanding each new piece. Oliver helps him, with patience and understanding. He does not rush his learning, which is good. His practice at home is coming on well.
I am so very happy with Music Maestros! I will recommend it to everyone I know!❤️
Arthur
Piano - Southampton
My 16 year old son took weekly piano lessons as a complete beginner. I found the initial process really helpful and informative, providing me with lots of information and advice and best options of lessons, costs and flexibility for booking and making payments. My son felt really encouraged and welcomed for each lesson and received lots of guidance and recommendations for home practice, progression and materials. Fantastic friendly service and tutors, highly recommended!
Gemma
Piano - Southampton
I took many lessons with Music Maestros and enjoyed them immensely. The teachers are professional yet relaxed and extremely knowledgeable. They are very flexible when it comes to finding a time that suits their students, as well as punctual and reliable. Would definitely recommend.
Monica
Piano - Southampton
Very good teachers. My children enjoy their music lessons and have learned a lot.
Ali
Piano - Southampton
I took weekly piano lessons as a completed beginner. And I got a really helpful process.
Xi Ding
Piano - Chandler's Ford
Very nice school with friendly and experienced music teachers. Good value.
Louise
Violin - Eastleigh
I enjoy my lessons. Teachers are very nice and fun.
Kris
Bitterne - Guitar
Great music teachers. Patient, knowledgeable and friendly. Would definitely recommend.
Harvey
Drums - Sholing
Brilliant teachers, fantastic prices. Can't complain at all, highly recommended.
Oscar
Drums - Portswood
Extremely good teachers and thoroughly fun and informative lessons. I've learned a lot in such a short space of time!
Martin
Piano - Shirley
Fantastic teachers, really enjoyable lessons and great music school!
Jo
Piano - Hedge End
I was very sceptical to having online lessons as I had them previously with a different teacher. I met Natalya in person just once before Xmas and due to lockdown I was offered again online session but because her attitude to teaching is great I said I will try. I cannot believe how much I have progressed since Xmas with her. She is patient, dedicated and fun. If you would like to learn piano but are reluctant due to online structure give it a go. You will not regret it!
Lydia
Piano - Southampton
I spent a year here having piano lessons once a week. I really enjoyed them, learnt at my own pace and felt no pressure. I start learning at 28 which was no problem at all. I really recommend to anyone who is interested in learning an instrument.
Warren
Piano - Southampton
Highly recommended school, great teachers, fun lessons, very good atmosphere.
Greg
Guitar - Chandlers Ford
My daughter is learning piano with Music Maestros, the teacher is very patient and my daughter likes her lessons. I definitely will recommend this musical school.
Chen
Piano - Southampton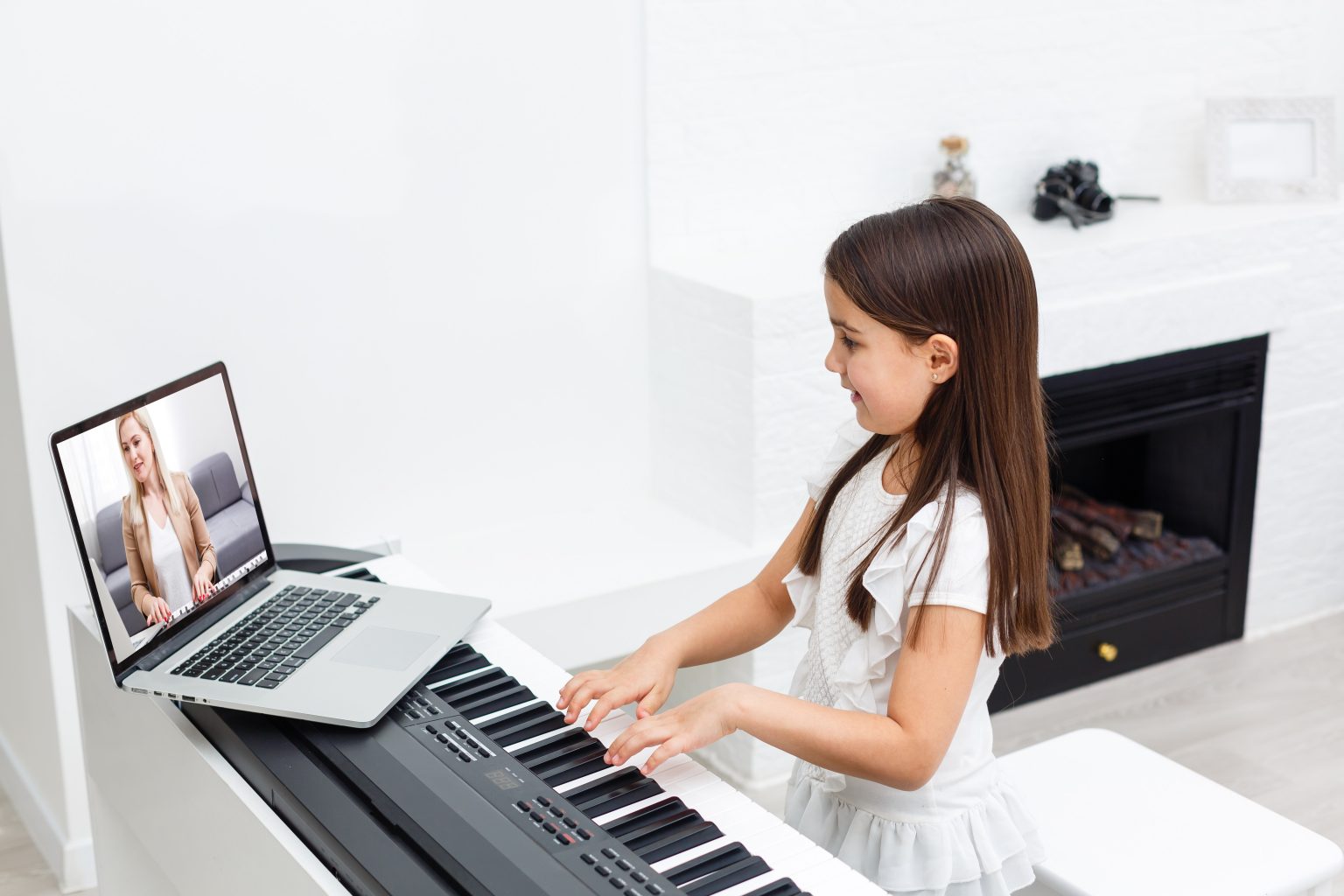 Relax & Enjoy
Our state-of-the-art music school has been specifically designed for music lessons. We provide students with very comfortable and fit for purpose practice rooms, containing pianos (suitable for both playing and accompaniment), music stands, metronomes as well as many other types of equipment for the wide range of musical instruments we teach. For guests, our comfy waiting area is complemented with a fun children's play area and relaxing seating for partners and parents to rest, listen and enjoy the lesson.
Music Lessons Near Me
We cover many areas across Southampton and Hampshire including: Freemantle, Regents Park, Shirley, Coxford, Millbrook, Lordswood, Nursling, Rownhams, Bitterne, Bitterne Park, Bitterne Manor, Midanbury, Harefield, St Deny's, St Mary's, The Polygon, Swaythling, Ocean Village, Itchen, Northam, Townhill Park, Thornhill, Fair Oak, Portswood, Highfield, Sholing, Woolston, Weston, Netley, Chilworth, Bassett, Bassett Green, Glen Eyre, Mansbridge, Chartwell Green, Bursledon, Hamble, Hedge End, Chandlers Ford, North Baddesley, Totton, Dibden Purlieu, Hythe, Warsash, Sarisbury Green, Swanwick, Botley, Romsey, New Forest, Eastleigh and Winchester. We also cover Portsmouth, Havant, Emsworth, Chichester and West Sussex.

Latest News, Tips & Advice
Book a Music Lesson
We offer half hour, 45 minute and hour long lessons for each of the instruments we teach. Complete our quick online form to find out further details about our wide range of music lessons.