Maestro Rooz
Guitar, Piano, Violin, Drums, Songwriter & Theory Teacher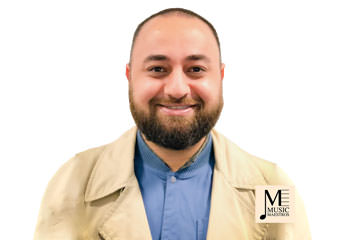 Maestro Rooz is a contemporary multi instrumentalist, songwriter and a PhD from the University of Chichester Conservatoire.
His extensive experience expands from orchestral conducting to academic research, live performances as well as teaching in the UK, Iran, Sweden and America.
Rooz teaches a wide variety of instruments, including: Guitar, Bass, Violin, Drums, Piano, Vocals, Songwriting and music theory.